Soothing Homemade Popsicles for Your Teething Baby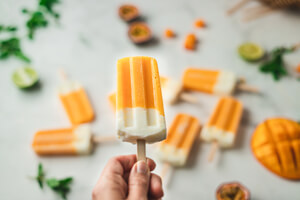 If you've got a teething baby, finding lasting, soothing relief can be a challenge. As your partner in oral health, we've got an idea: soothing homemade ice pops. These cool treats are sure to be a hit with your little ones, and as a bonus, they don't have any added sugar-which is great for their teeth and gums.
If you don't have a mold, you can use a muffin tin, inserting a wooden stick into each one. For this recipe, you'll just need frozen or fresh fruit of your choice.
Step one: Puree your fruit into a jam-like consistency. Add water or milk if needed.
Step two: Layer your fruit into the mold (or tin).
Step three: Add a second layer of your other fruit puree. Repeat the layers as much as you'd like.
Step four: Add sticks and freeze them for 4 hours before enjoying.
How Gum Health Affects Overall Health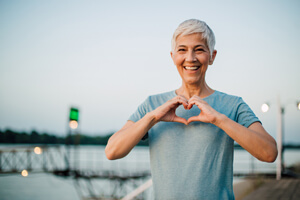 It's been long known that oral health and overall health are connected. But just how intertwined the two are may shock you!
Did you know that the health of your gums can be connected to health problems elsewhere in the body? That's right – gum disease has been linked to a number of serious health conditions, including heart disease, stroke, and even diabetes.
There are a number of things that can increase your risk of developing gum disease, including smoking, poor oral hygiene, and certain medical conditions. But one of the most important risk factors is simply genetics – if you have a family history of gum disease, you're more likely to develop it yourself.
Some of the signs of gum disease include red, swollen, or bleeding gums. If you notice any of these symptoms, be sure to book a visit with us as soon as possible.